The following article will explain step-by-step how to setup a PPTP VPN connection on your Billion Router
This PPTP setup will allow your network to connect to a remote network, but not the other way around.
PPTP Tunnel
1. Browse to your Billion Router Web Interface.
This is usually http://192.168.1.254
The default username and password is admin
2. Change the web interface to Advanced mode by clicking the Advanced button on the left menu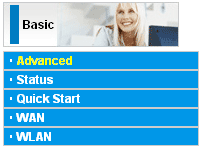 3. Select PPTP from the Configuration / VPN menu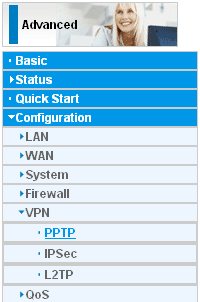 4. Enter in the configuration details of the new PPTP connection you wish to make.




Comtex VPN Connection Details:
| | |
| --- | --- |
| Name: | Comtex VPN |
| Connection Type: | Remote Access |
| Type: | Dial Out |
| Server IP Address: | vpn.nsw.comtex.net.au |
| Username: | <your username> |
| Password: | <your password> |
| Auth Type: | CHAP |
| Data Encryption: | Auto |
| Key Length: | Auto |
| Mode: | Stateful |
5. When you have entered in the correct settings, click the add button. You will then see an entry in the configuration list. Tick the Active check box and then your VPN connection should connect.


6. To check if the connection is established, click on the Status / PPTP Status button on the left menu.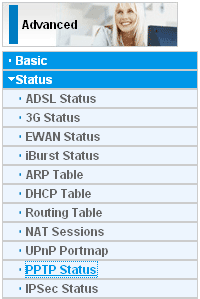 Important: Remember to save your configuration otherwise it will be lost when you next re-boot your router.
Click the Save Config button at the bottom left of your screen

Then click the Apply button when prompted